10. TWENTY-FIVE YEARS OF EXPERIENCE
We understand the Architectural business, from renderings to animations and replicas to detailed scale models. We have the experience of 25 years behind us to bring you the best possible product available on the market today.

9. SMALL BUSINESS SUPPORT
We work with a highly-professional team of talented artists, designers and model-makers, that focus on quality service and details that will make any rendering look like a million bucks.

8. RESPONSIVE DELIVERY
It all starts with a product that meets or exceeds industry standards. We are your "zero risk" alternative - second to none in total customer satisfaction and turn-around time. Our goal is to help you reach your goals. Ontime all the time!

7. IMPRESSIVE GRAPHIC DESIGN
We've spent years accumulating our own photographed library's of professional looking trees, shrubs, skies, flowers and people. All the things that will make your renderings look fabulous at great resolutions up to 5000+ pixels wide.

6. WE ARE EASY TO WORK WITH
When you call us, we actually answer the phone! No automated voice services here. You speak with a real designer that actually handles your job and answers all of your questions, comments or concerns. Now that's customer service!
5. THE POWER TO GROW
We handle all types of jobs from photo-retouching to large aerial renderings. If you need something quick and fast or something intricate and precise, we have the experience to do it all.

4. HIGHEST QUALITY STANDARDS!
No other company can offer the value we give to our customers. The quality, the resolution, the customer care all come down to one thing, satisfaction. That's why we make our renderings so detailed and large. We make them for printing, posters, even commercials! Our renderings are visual eye-candy that makes us stand out from the rest.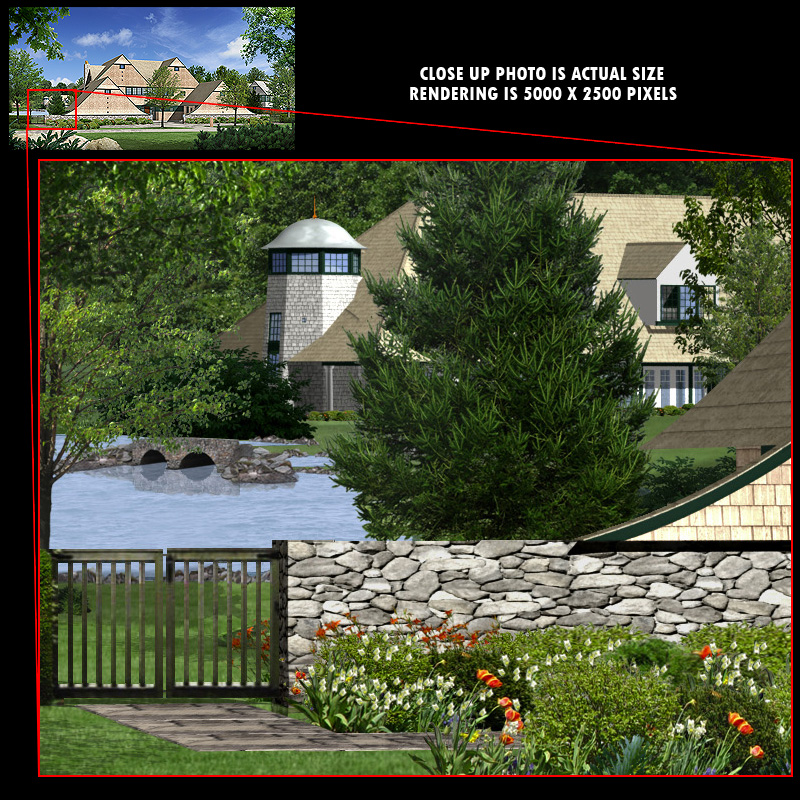 3. EASE OF CONTACTING AND CONTRACTS!
We make the job of getting your rendering started a smooth and efficient process. We make everything easy for you. In no time you'll be getting online previews that will get the ball rolling quickly. From colors and materials to elevations and landscaping, we'll take your rendering to the next level.

2. OUR CLIENTS SPEAK FOR THEMSELVES!
We've worked with some of the biggest names and best known companies in the World. From Donald Trump to President Clinton, Flying Labs, Nintendo, ID Software, CBS, The History Channel, Epic Games, SONY, UBISOFT, Midway Games, Method Studios and even Walt Disney. We've enjoyed such fun projects as the Chrysler Building, Sears Tower, Puerto Rico, Empire State Building, the Brooklyn Bridge Model, Woodstock and a Relief map of Mars!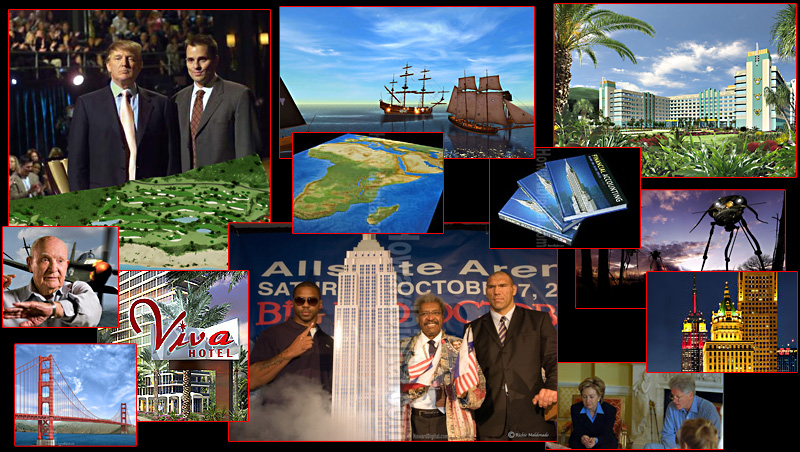 1. QUALITY IS OUR COMMITEMENT!
We stand behind our product and strive to keep our customers smiling. We enjoy our business and most of our customers are repeat customers who have been happy and loyal for years. Call us at 1-888-867-6867, you won't regret it!