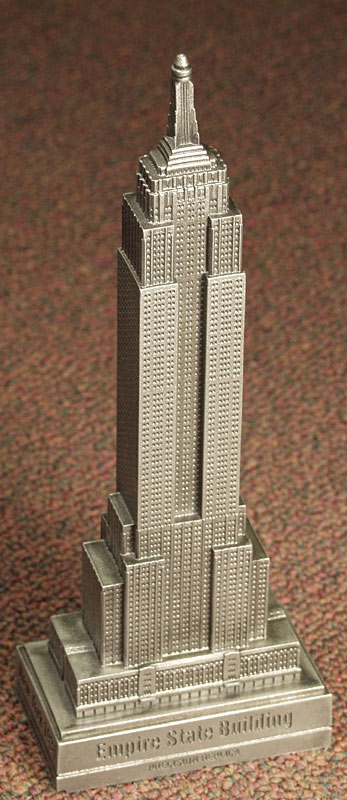 The Empire State Building



This 1"=200' version is 7 inches tall. It is cast from lead free pewter.



The Empire State Building

was Designed by the Architecture firm of Shreve, Lamb and Harmon. It was completed in 1931 topping out at 1250 feet tall. In 1950 a 222' antenna tower was added.



As always, our cast replicas are the original "as constructed" design. Our model was meticulously constructed from copies of the original blue prints, various construction documents, photos, pictures, images and visits.

Gift idea - Pewter replicas make great gifts.
Assuming this size Empire sells well, a 1"=100' version 13" tall will follow at an unspecified future date.


Close-up photo and pictures can be seen below.